Click Here for the MEDITATION TEACHER'S TRAINING PROGRAM!
Special Offer $107 Only $77
MEDITATION CERTIFICATION PROGRAM HIGHLIGHTS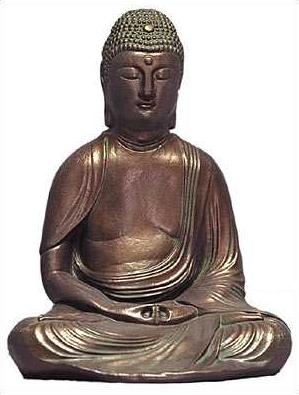 #1 Home Study Meditation Training Program

15 Superb 5 Star Rated Videos

370 Page Illustrated Meditation Teacher's Training Manual

Find Joy, Peace, Compassion and Wisdom

Full Support for Entire Duration of Your Training

High PR Links to Boost Your Website or Center
MEDITATION CERTIFICATION PROGRAM OBJECTIVES
This training program is comprehensive. No secrets, wisdom or knowledge is withheld. In addition to learning the profound art of meditation, you will also be taught Yoga and Pranayama, as well as the practical wisdom on how to run a successful meditation center and create a high traffic meditation web site. Here is some of what the program teaches you.
Learn Basic Meditation Techniques

Learn Advanced Meditation Techniques

Learn Gentle Yoga

Learn Pranayama (Yoga Breathing Exercises)

Learn the Fundamentals of Enlightened Living

Learn How to Teach a Meditation Class

Learn How to Run a Successful Meditation Center

Learn How to Build a High Traffic Meditation Web Site

Help Spread the Light and Uplift the World

Earn a Good Living

STUDENT TESTIMONIALS ABOUT THE MEDITATION PROGRAM

♪¸.•´¯`♥•.¸¸¸.♥´¯`♥•.¸¸¸.♪

WHY JOIN THIS MEDITATION CERTIFICATION PROGRAM

This is a complete multi-media home study course to train you in the profound art of meditation, and make you capable of training others as well. Today there is no greater need than spiritual teachers and guides, and there is no greater calling either. This program is designed to help you become a master meditator and raise your level of consciousness, and also, to teach you how to help others do the same. This program fulfills my vision to create great teachers to spread the light of wisdom and Truth and it is my deepest pleasure and honor to offer it to you all.

In this program, I do not withhold any wisdom or knowledge. The Mastery of Meditation Training Manual used in this program is a 370 page fully illustrated e-book, which consists of material developed and perfected over 3 years.

In this program, I will not just teach you all there is to know about meditation, yoga for meditation and pranayama, but I will also share with you all the industry secrets on how to run a successful meditation center and a high traffic yoga and meditation web site. This will let you earn a living, while walking this noblest of paths.

HOW THE MEDITATION TEACHER'S TRAINING PROGRAM WORKS

Here are the highlights of how this comprehensive self-study program works.

Duration: Program is designed for 8 weeks, although you can take more or less time as required. The program is designed to let you go at your own pace. If you are a proficient meditator you can finish the program faster.
Support: You get full email support from me. I have created this program and am the author of Mastery of Meditation and Yoga, one of the largest and most popular yoga and meditation portals on the internet.
Material: Program material is available immediately for download upon registering, as well as online. So not only do you get the Meditation Training Manual, but you will also have access to the syllabus and all the material online as well.
Examination: Upon completion you take an open book take home exam. Upon passing it you receive a signed certificate from me and Mastery of Meditation and Yoga, certifying you to teach meditation, as well as gentle yoga and pranayama. If you fail the exam you get to try again till you pass.

WHAT YOU GET WITH THE MEDITATION TRAINING PROGRAM

1. Mastery of Meditation Teacher's Training Manual (77 Chapters / 370 Pages):

This extensive and detailed e-book comes complete with full color illustrations and active links. The links allow you to access additional material you may wish to study in order to deepen your knowledge and understanding of meditation, yoga and enlightened living.

The book will not just help you navigate the course easily, but will also serve as an excellent reference manual for you once you begin to teach your own classes. This manual consists of the very best articles and techniques from the Mastery of Meditation and Yoga web site and much much more.

The week by week syllabus and instructions on how to do this program are also included in the manual.

2. 15 Highly Acclaimed Meditation, Yoga and Pranayama Videos:

To ensure you learn the techniques correctly and precisely, this program comes with 15 online videos. The videos teach and demonstrate all the important meditation, yoga and pranayama techniques used in the program. The videos are all excellent quality and have received nearly 1 million views so far. In addition, they have also all received 5 star ratings from the viewing communities.

Each video also has an accompanying chapter in the training manual, which gives you the necessary details about the techniques being taught.

Finally, all the videos are linked to from the Meditation Training Manual, so they can be easily accessed and integrated into your training.

3. Meditation Teacher Certification:

Upon successful completion of the program you will receive a signed certificate and a letter of recommendation from Anmol Mehta and Mastery of Meditation and Yoga, indicating you have passed the Meditation Teacher's Training Program and are fully qualified to teach both basic and advanced Meditation. This includes teaching Yoga for Meditation and Pranayama as well.

4. Online Web Listings on Mastery Meditation and Yoga (On Google PR3 Page and Teachers Directory Page):

Upon graduating you and your meditation center, will be listed in the Certified Meditation Teachers and Meditation Centers Directory. As the certification program was launched in 2010, the first batch of students are now graduating and you will find their listings there. The earlier you sign up and graduate, the higher your listing will be.

In addition, you will receive a free listing on the following page Best Yoga and Meditation Websites, which is a high ranking Google authority page (PR3).

5. Free Subscription to the Meditation Teacher's Newsletter:

Being part of the training program gives you exclusive access to the Mastery of Meditation Teacher's Training Newsletter. This newsletter is sent about 1 time per month only to the enrolled students and graduates, and is packed with key information, tips and free gifts to help you succeed as a meditation teacher.

HOW TO PAY AND REGISTER FOR THE CERTIFICATION PROGRAM

Fees:The normal price for this program is $107, but for a limited time I am offering the entire program, directory listing, high PR links and bonus gifts for only $77.I guarantee you that you will not find a better Meditation Certification Program, and I also guarantee that you not get a better price either. This I am 100% sure of.
30 Day 100% Money Back Guarantee:This program, like all my products, comes with a 30 day 100% no questions asked money back guarantee. There is absolutely no risk to you. Just FYI, so far I have had to give back a total of zero refunds :-).
How to Pay:By clicking the Buy Now button below you can pay with either PayPal or using your Credit Card. It is 100% secure and you have 100% money back guarantee.
Final Steps:

Upon payment you will be taken to a download page. Please follow the instructions there to download the material for the program, download your free bonus gifts and get the final steps for completing your enrollment.

Special Offer $107 Only $77

For a Limited Time Only – You Also Get the 2 Bonus Gifts Valued at $34 for FREE!

Click the above button to pay with your Credit Card or to pay via PayPal.

100% Secure Shopping AND 100% Money Back Guarantee
"Meditation is the delicate art of doing nothing." – Sri Sri Ravi Shankar

Become Your Own Life Coach Today: You never stop being a student until the day you stop learning!
Quality Personal & Business Development Online Course, Tools and Strategies!